I make these pictures to counter balance the male bashing in the media and it's a parody on the boys are stupid pics.There is a small grey text in the bottom right which says "A boys are stupid parody" so people know why this was made.
I'll post all the Girls Are Stupid pics in this thread so they can be found easily.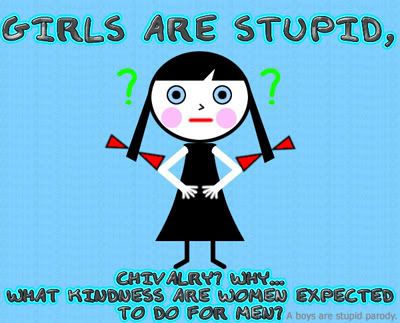 If anyone knows where to get these pics on T-shirts, cups etc then please tell me. I thought about
www.cafepress.com
but I'm not sure if that's the best option.